April 21, 2015 By Vaidya Gullapalli Leave a Comment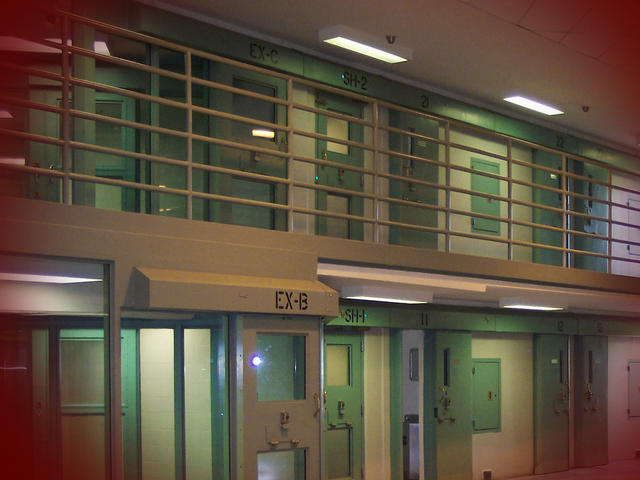 Last week, men incarcerated at Ohio's supermax prison, the Ohio State Penitentiary in Youngstown, brought a month-long hunger strike to a close. Between 30 and 40 men had refused all meals since March 16 to protest new restrictions placed on already severely limited recreation and programming for those in solitary confinement. On Wednesday, April 15, all but one of the men agreed to suspend the hunger strike after a meeting with the warden at which the prison agreed to lifting some, but not all, of the new restrictions.
The Ohio State Penitentiary, or OSP, opened as Ohio's first super maximum security facility in 1998. Conditions for the over 400 men held there are more restrictive than on Ohio's death row. Even under policies that now exclude people with serious mental illness from placement there, the men incarcerated at OSP include those with mental health needs, including people with depression, dementia, cognitive and developmental disabilities.
Litigation by the ACLU and the Center for Constitutional Rights about OSP's conditions and the criteria for determining who was placed there went all the way to the Supreme Court in 2005. In that case, Austin v Wilkinson, the Court recognized that solitary confinement at OSP was an "atypical and substantial hardship." The Court's opinion, authored by Justice Antony Kennedy, included a description of the prison:
Incarceration at OSP is synonymous with extreme isolation. In contrast to any other Ohio prison, including any segregation unit, OSP cells have solid metal doors with metal strips along their sides and bottoms which prevent conversation or communication with other inmates. All meals are taken alone in the inmate's cell instead of in a common eating area. Opportunities for visitation are rare and in all events are conducted through glass walls. It is fair to say OSP inmates are deprived of almost any environmental or sensory stimuli and of almost all human contact.
The Supreme Court held in Austin v Wilkinson that individuals placed in isolation at OSP were entitled to due process in the form of hearings and periodic reviews—but it did not ban or limit the use of solitary confinement. Even before the recent additional restrictions were imposed, these men were guaranteed a total of only five hours outside their cells in a week.
These new restrictions affected men classified in the highest security levels at OSP (4B, 5A and 5B). Under the new policies their access to programming and recreation outside their cells was even more severely limited, and their isolation deepened even further.
Specifically, the restrictions eliminated "range recreation" for incarcerated persons in the highest security levels– a practice that meant that one person was allowed out of his cell to have access to the area between cells. While only one person was allowed out of his cell at a time this allowed a person to at least walk the length of the common area and have conversations with people in other cells.
In addition, the restrictions eliminated what is considered group programming and group religious services, involving the use of programming cages or "booths", for incarcerated persons in the highest security level, a group that includes over 50 men.
As Michael Brickner of the ACLU of Ohio put told Solitary Watch, "People think when you go to programming you go to a classroom." Instead, at OSP each person is placed in an individual cage. "The cages are in a crescent shape and they put the prisoners in there for…group programming, or any interaction with a staff member. Say you had to meet with the prison psychiatrist, or had to have your blood pressure taken by the prison doctor, that's all done in those cages." When even this form of group activity was halted, the only available alternative was for a a clergy member to go cell to cell, standing at a distance of a few feet from a cell door, offering religious counseling to the man inside the cell through the narrow food slot in each door.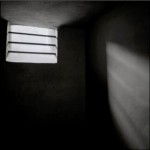 April 19, 2015 By Vaidya Gullapalli Leave a Comment
The following roundup features noteworthy news, reports, and opinions on solitary confinement from the past week that have not been covered in other Solitary Watch posts. • A California judge ordered a remediation plan in a lawsuit over conditions at Monterey County jail that included the placement of people with serious mental illness in solitary confinement. […]